I had the good fortune of going to the Charlie Sheen-co de Mayo celebration in Lake Elsinore Diamond baseball stadium. The Storm was playing Bakersfield Blaze. I had never been to a Minor League baseball game. Initially I was taken back by the beautiful stadium. They were giving out Charlie Sheen bobblehead's and big clear dark frame glasses. I really would have liked to get a Sheen bobblehead. I've since learned they only had 500 to give out. Here is a link to the official site of
The Storm

 The fun to come as the game progressed was a surprise. The director of media relations was genius in coming up with this theme. Not only was the theme great, but they went all out all night long. If you've never attended a Minor League baseball game, I highly recommend it. They pack so much entertainment around the game that it is worth the price even if the game being played on the field is a snoozer.

To celebrate The Wild Thing.

Meet Thunder. If you want to see him in all his green glory, you'll have to visit the gallery link.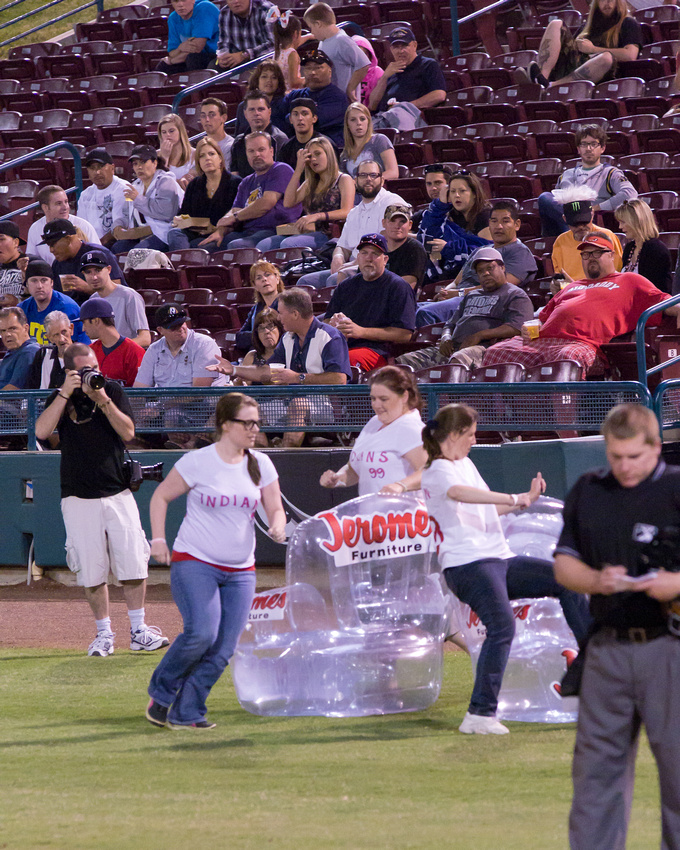 The Best Seat in the House competition
Not every day you get entertained by a gorrila strip-tease!




Wild Thing took the mound for a few pitches.





There were many sideline games. Never a dull moment.

To keep this post from being too long, I invite you to check out the small gallery I put together of the photos I took at Charlie Sheen-co de Mayo. You'll see the full strip-tease of the gorilla. If that isn't enough on its own, you'll meet Scoop and watch him melt right before your eyes! Gallery

Support your local Minor League Baseball team and go see a game soon! It will be fun!